Auto State
Information about the New Boards Hub feature​
Information about the New Boards Hub feature
This extension does not work if you have the New Boards Hub feature enabled. When this preview feature is enabled, certain contributions from this extension is not loaded. Microsoft says that they are "Optimizing" the feature, so all I can do is wait until this feature comes out of preview.
This issue is being tracked:
About​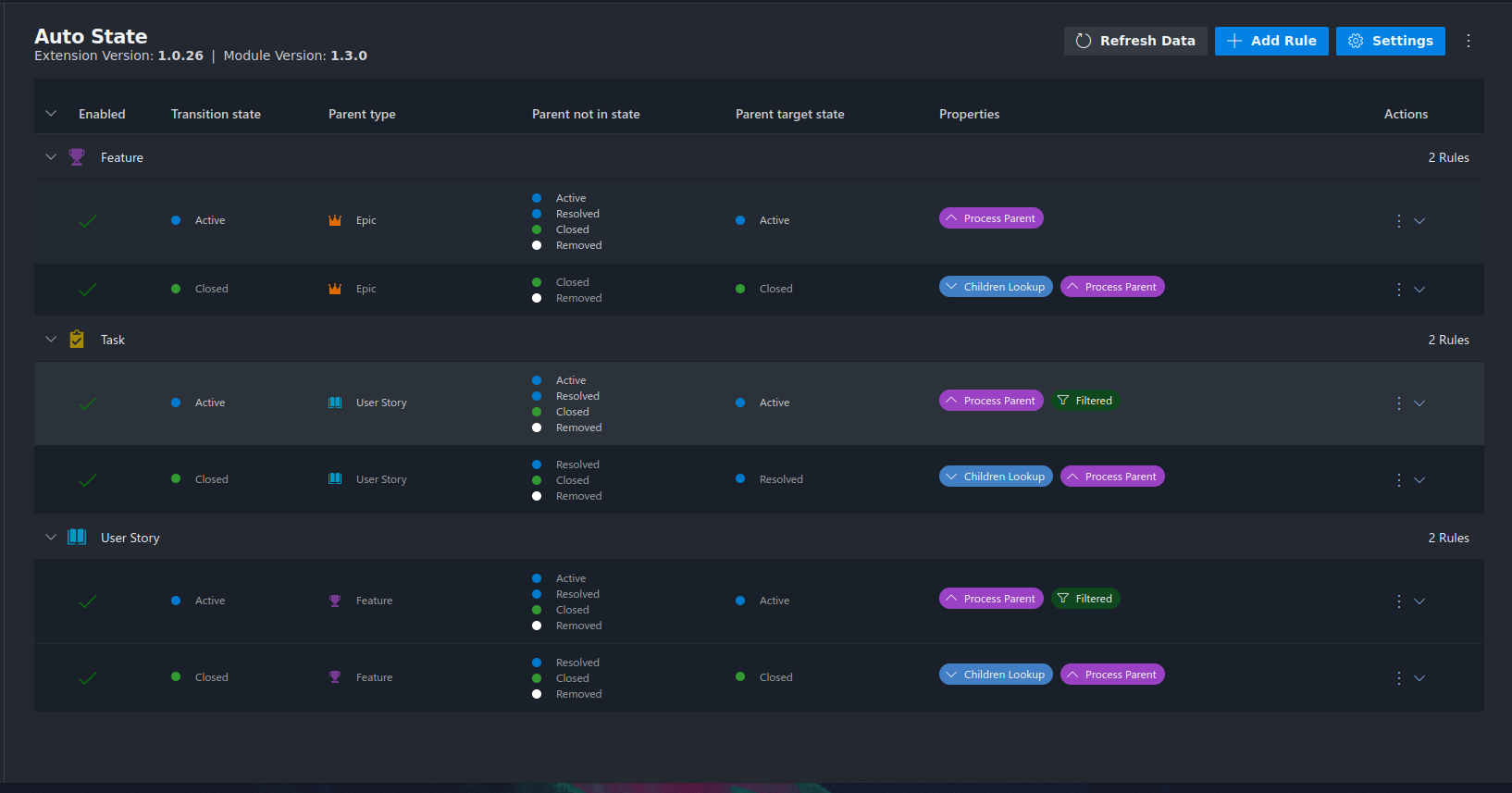 An issue I often face is forgetting to update the state of a parent workitem when starting a new Task. This extension aims to auto update parent workitems based on a set of rules when the child workitem is started.